The 'Lucian Experience: Data Collection Internship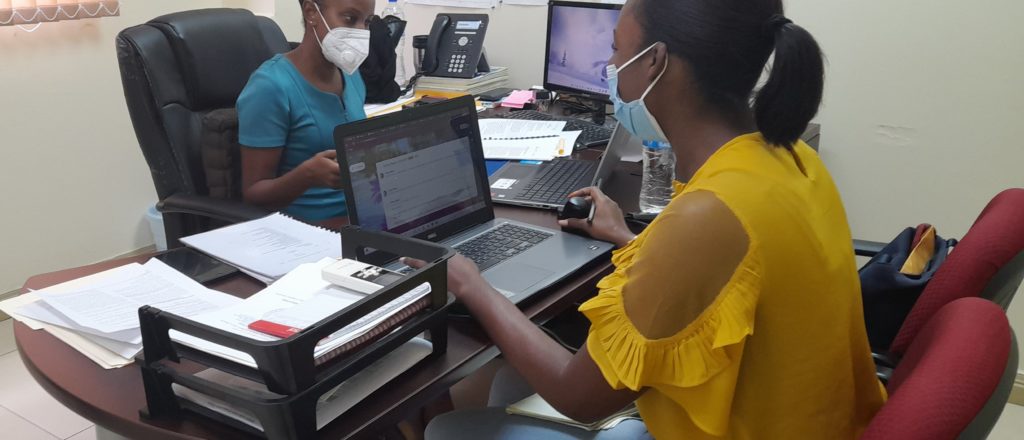 By: Latoya Charles, Saint Lucia
The energy sector is certainly a hidden gem, an area with extraordinary potential for growth and development. The call for interns issued by the CCREEE provided myself and other young CARICOM nationals the opportunity to support and explore a multidimensional field of work and study. Although, admittedly, I held a very surface level understanding of the energy sector, I was afforded the privilege to learn, engage and conduct research in a fascinating area, one that requires focus, precision, enthusiasm, and willingness to learn.  Being accepted to serve as the data collection intern for Saint Lucia truly came as a surprise and pushed me beyond my limits and scope of study. After understanding and subscribing to the CCREEE's mandate for renewable energy, energy efficiency and the movement towards data-driven decision making, I gained a sense of clarity and purpose. I am grateful that even though the CCREEE functions as a regional institution, interns were always reassured and provided with the necessary capacity building tools through insightful guest presentations and weekly check-in sessions.
As I reflect on the past few weeks, I have definitely been able to sharpen my research and communication skills in a more targeted and concise way. Through the support of my supervisor and her close-knit team within the energy department, I was able to successfully engage and solicit the support of key energy stakeholders and agencies throughout Saint Lucia. This allowed not only for the timely collection of data and information, but also served as a tool for networking and knowledge acquisition. Although most interactions were virtual, fortunately for me, stakeholders were receptive, co-operative and offered clarifications and corrections where necessary. My internship journey further challenged me to not only embrace team effort but also nurtured my ability to strategize, work independently and set goals in a timely and professional manner.
Throughout my engagements, I was thrilled to learn of many past and future projects aimed at creating a more sustainable future for Saint Lucia and most importantly, its consumers.  I was made sensitive to some of the challenges facing the energy sector and the importance of a multisectoral approach in addressing issues of funding and investment, legislative support along with maintaining the political and social will to expand and transform the sector.
My fondest experience came on the heels of the last public consultation on the revised National Energy Policy for Saint Lucia, hosted by our local energy department and the relevant partners. Listening to and participating in this consultation exposed the intersection between the energy sector and other critical areas such as gender and sustainable development. As an attendee and an aspiring gender and development specialist, it was a humbling experience to understand some of the concerns voiced by other interested parties while sharing my own perspective. This process also gave me the honor of offering feedback on gender sensitive language and showing support for the inclusion of gender issues within the policy.
While the Caribbean region has a long road ahead, it is my wish that Saint Lucia continues to travel along this trajectory towards the establishment of clean, renewable, and sustainable energy. My experience as an intern gave me a glimpse into the vastness of the energy sector and I remain truly content that I have been able to make this small contribution.
TOPICS:
SHARE: