A Future in the Renewable Energy Sector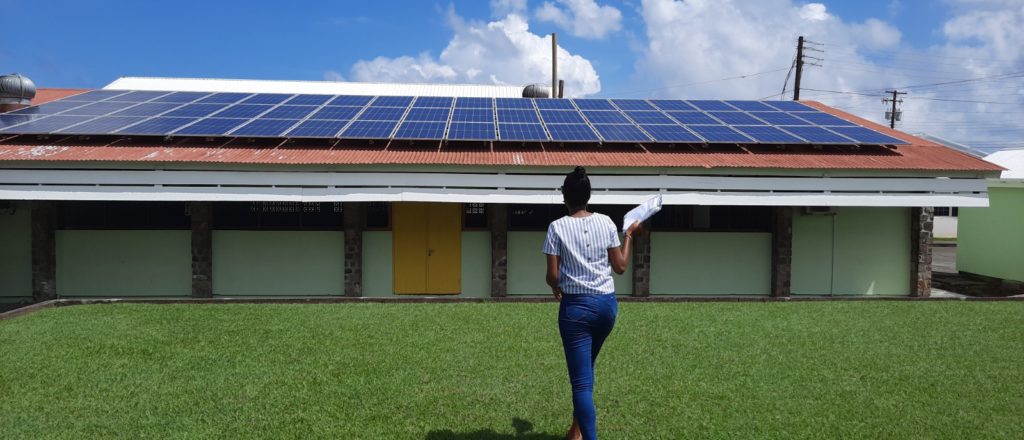 Author: Avanel Hector
Country: St Vincent and the Grenadines
It is always a great feeling when you achieve a personal goal. It is even better when you obtain an unplanned one. Who would have thought that by the middle of 2020 I would be interning at a regional energy organization in the middle of a pandemic? Absolutely no one. You see, I always believe that life has an amazing way of directing and teaching us lessons.
I started the year contemplating a plan for obtaining my master's degree; literally, what should be my area of focus for post graduate studies. After completing a Bachelor of Science in Environmental Science and Sustainable Technology, I have grown particularly interested in two areas: Climate Change and Renewable Energy Studies. However, the noble yet rewarding profession of teaching lends little time to explore and narrow down these options until now. I came across the internship program on social media and instantly decided to inquire about the opportunity. School was out, I was genuinely interested in the research area, I needed career related work experience, and it pays!
From the interview process, I knew it was going to be a task, that is, if I even made the cut. The interview process opened my eyes to real world post undergraduate style interview. Though I have completed many interviews before, this one was like no other. At the end, I was sure I did not make the cut!
Then the journey started! Research and data collection in the middle of a pandemic with a regional supervisor! For the first week I was lost, looking at the task at hand and trying to determine the best possible way to approach it in spite of the COVID-19 pandemic. With a bit of research and guidance from my supervisor, I was able to derive a plan. However, in the middle of a COVID-19 pandemic, we would have all thought that the hardest part of this journey would be communicating and getting in contact with individuals, but this was not so. Though getting into contact with some individuals was indeed challenging, this was not due to COVID -19 at all. The most difficult part of the journey was locating specific data, obtaining the information, and constantly verifying the information received.
Locating the data required endless research and some assistance from various employees; both within the private and government sector who eagerly provided contact information for qualified individuals and departments who can assist. The verification and obtaining data were simply solved by follow ups and communication, mostly via emails and calls.
Throughout this journey, I have gained a wealth of information on my country's and the region's energy sector in terms of policies, current and further projects as well as data gaps. This information was not only gained via research but also from the weekly  CCREEE meetings. I am also grateful for the growing network that I have obtained from the journey both regionally and locally, the networking experience has been a tremendous one.
This opportunity is indeed one of my greatest research opportunities yet. However, it was not just a research opportunity but also a moment of carrier guidance. One of my main reason for accepting this task was to gain insight about the energy sector and better understand its functions. Now, my interest within the energy sector is at an all-time high, as there is so much to contribute and to do within this growing sector both locally and regionally. A future within the renewable energy sector of the Caribbean? Sounds pretty good to me!
Thank you CCREEE for this amazing opportunity!
TOPICS:
SHARE: