My Internship Experience: Expectations and Advice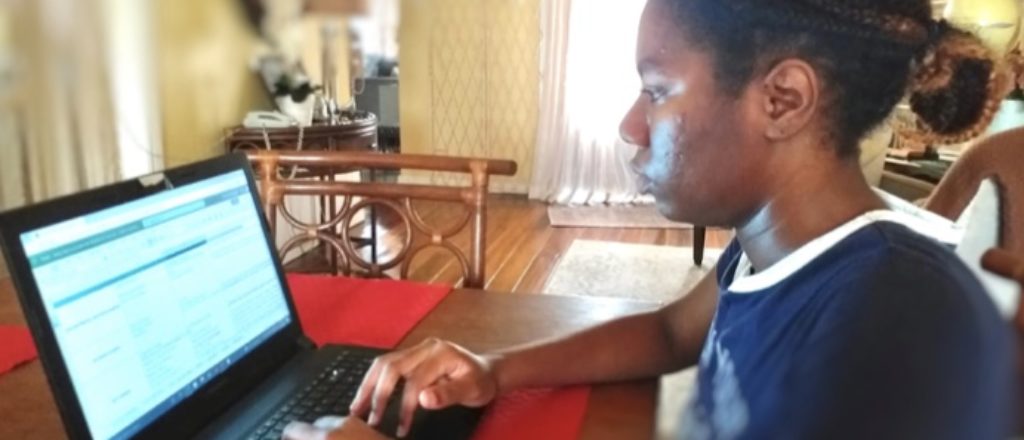 By: Annyssa Robinson, Guyana
It was in my final year at the University of Guyana that this opportunity was presented to me. Throughout my studies in Environmental Science, the energy sector, particularly renewable energy, has interested me. Especially since there has been so much buzz around the energy sector in Guyana for the last few years. When I was confirmed as an Energy Data Collection Intern, I was very excited for the opportunity as I recognized that this experience would allow for invaluable knowledge and insight into the energy sector of Guyana. With the ongoing COVID – 19 pandemic this internship was done virtually so my communication with the local energy stakeholders was through phone calls and emails. Fortunately, those communications were all positive and they were all willing to assist in getting the data that was requested. This debunked my early assumption that gathering the data might be challenging without the face-to-face interactions and that the agencies might be unwilling to share the data.
This internship has introduced me to the various organizations and agencies that are a part of the energy sector and the role that these energy stakeholders play within Guyana. This experience has also shown me areas for investment in the renewable energy arena as Guyana has a lot of untapped potential with renewables. I have also learned about plans for Guyana's energy sector and that has gotten me excited for the future of renewable energy locally with these promising development plans.  Some of which include replacing our dependence on heavy fuel oil, and expanding on renewables through wind, hydro and solar power especially plans for rural areas where providing reliable energy has always been a challenge. I hope that with these plans more persons are encouraged to take up careers in the energy sector.
Further, in my experience with CCREEE we had weekly check-in meetings with the energy report card team where each intern would update on their progress. Any questions or concerns raised by interns were answered and some of the check-in sessions also had informative presentations from professionals in the energy field. This experience with CCREEE is more than collecting energy data, it exposes you to the work that is done in your local energy sector. It provides insight to work that is done by the different stakeholders and it made me appreciate the work done by those stakeholders that make up the energy sector.
Of course, this process was not without its challenges, with the main setback being the time taken to receive the data requested. Even with the willingness of stakeholders to provide the requested data their busy schedules meant that in some cases there was a long wait for a response. So, for future interns its best to start early with data requests and important to do follow ups with the organizations.
All in all, this experience has further strengthened my interest in the energy sector and with the future of this industry in Guyana looking very exciting and filled with opportunities. I am encouraged to pursue a career in this field.
SHARE: