That Girl Is An Engineer: My Bajan Experience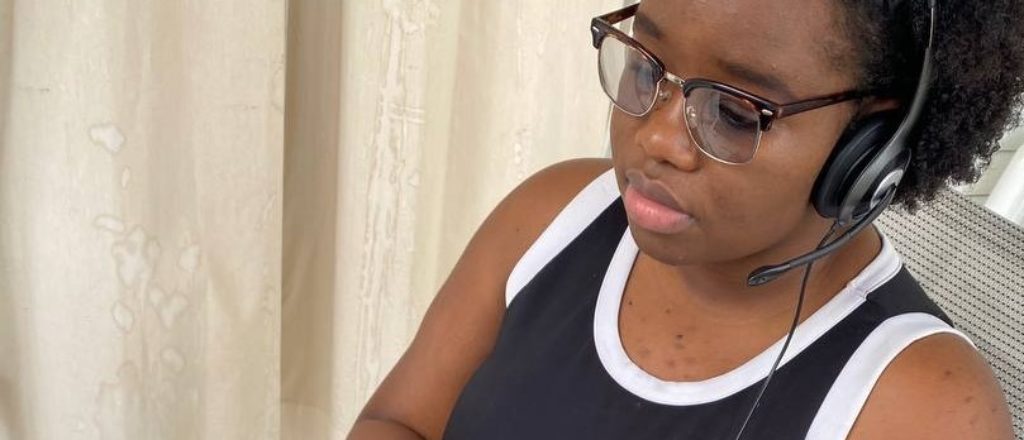 By Dana lawrence, CCREEE Energy Systems Intern (Demand Side)
The Journey Begins
Destination Barbados was never on my list of goals or things to do. How then did I get here at the CCREEE to begin with? Since high school, my one dream was to become an outstanding medical doctor in the field of haematology. Fast forward to sixth form. The universe took it upon itself to align my future path, placing me on a journey that landed me at the CCREEE.  The journey started when I was introduced to the engineering field at my previous high school. That led to me registering at the University of the West Indies, Mona, where I pursued an Electrical Power Engineering degree. In my final year, it became clear that fate held my hand. I was selected as an intern at the UWI Cogeneration Plant for three months.  I was approaching the end of the internship at the cogeneration plant, thinking about my next steps, then it came to me – quite literally. A classmate shared the flyer from the CCREEE seeking applicants for the internship programme.
Changing Lanes
I have always had the desire to travel, but little did I know that the opportunity would come so soon. Even though we were in the middle of a pandemic, my "twenty seconds of insane courage" kicked in. I grasped the opportunity with both hands. I could not pass up such a once in a lifetime opportunity to grow and develop as an engineer. It was a major decision! I had travelled before by myself but have never been away for any long period on my own. Questions swirled in my head and at times I had some of those 'what if' moments. After long discussions with my parents, I filled out the form.
Decisions!
My decision to come to CCREEE was driven by my desire to travel, to develop as an engineer and have a hand in helping to find elegant energy solutions that could benefit the region. Not only am I passionate about this field but I wanted to be in the heart of where it is happening. I was curious to see how engineers function in a real-world environment and learn from them and improve my skills.
News Flash!
The email bearing the spectacular news was dated September 24, 2020, 13:04:17. It arrived almost one month after my application. I was elated! I must have read the message a hundred times. I felt nervous but excited. It was a whirlwind week. Packing for ten months and organising my affairs was no small feat. Of course, I wanted to take my whole world, but I could not.
The Energy Attraction
Becoming a part of Team CCREEE made sense because the focal point of my final year project was the integration of renewable energy which aligns with the mandate of the organisation. Being at the CCREEE provides me with the opportunity to see the many layers of renewable energy and allows me to gain deeper insight and invaluable experiences.
The Bigger Picture
My desire is to see my country develop a plan for energy efficiency and energy security through productive partnerships and attract long term investors. A reduction in duties and wider availability of renewable resources are needed. As a region, there is much room for collaboration across all sectors. We must adopt an integrative approach to the sharing of knowledge and expertise. A more sustainable future becomes possible when "…everyone is moving forward together, then success takes care of itself"- Henry Ford.
TOPICS:
SHARE: