Up, Up, and…Stay? Manoeuvring Working from Home in a Pandemic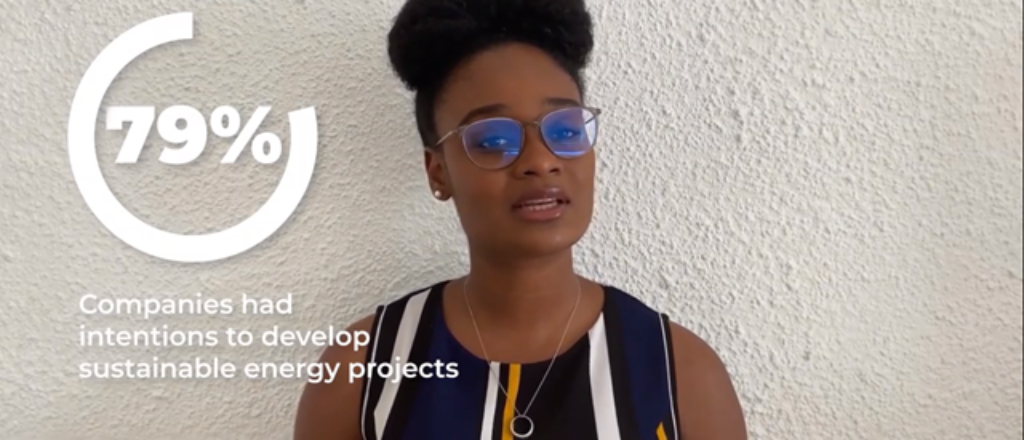 By Sapphire Vital | Project Development Intern
I never imagined that I would be able to wake up, roll over, grab my laptop, and magically teleport to the office. The COVID-19 pandemic enabled this reality for many of us as it merged work and home. When I started my internship at the CCREEE I did not expect to work from home for majority of the internship period. But true to the unpredictable nature of pandemics, after three months working from the office, Barbados experienced its second spike of COVID-19 cases and the country was locked down. While I am grateful to be able to work from home, the changed work setting presented challenges I have been learning to adapt to. Given my newfound teleportation superpower, I'd like to share my internship experience through three work from home survival methods I have adopted to maintain productivity, stay connected to others, and exercise self-care.
I'm sure many would agree that one of the main challenges of working from home is maintaining productivity in a space normally used for rest and relaxation. Work from home articles often recommend solutions such as creating designated workspaces, dressing for work, and keeping your weekday routine. Amongst the possible solutions, instilling structure through schedules has helped me maintain my productivity the most. Through setting weekly goals and using the pomodoro method, a true treasure, I have been able to ward off distractions. Although it took me a while to adjust to my new work surroundings, armed with my productivity tools, I have been able to get in the swing of things and support the Project Preparation Facility's (PPF) business plan development, develop its project origination strategy draft, manage its online application portal, assist in project evaluations, produce knowledge products, and represent the facility in online events all from the comfort of home.
Another major pitfall of working from home is the isolation from other people. Humans are social beings and whether introverted or extroverted, connecting with others is a critical part of our lives. To fill this gap, I've found joy in work-with-me video calls and virtual lunch dates with friends who are also working from home. Staff check-ins in the CCREEE team group chat, weekly meetings, and our bi-monthly Gender Cafe have also been helpful and uplifting. The team's comradery and humour are refreshing. During my time at the CCREEE I have been continually inspired by their expertise, work ethic, and warmth.
Working from home blurs work-life boundaries. Self-care is critical to ensure a healthy balance between the two. While still learning to perfect the balance, I have worked on drinking lots of water, ensuring to eat on time, and taking breaks. My favourite self-care practice has been lunch break naps- a luxury that reminds me that, while a sober reminder of the pandemic, working from home definitely has its perks.
Although working from home has its challenges, the calibre of work at the CCREEE has never wavered. I have enjoyed experiencing the growth of the PPF from its inception in November of 2020 through its current commissioning phase. Moreover, the breadth of work I have been able to participate in at the CCREEE has exceeded my expectations. I have been privy to take part in initiatives such as the Energy Access Programme, Emergency Response Programme, gender mainstreaming, sustainable transport as well as various energy system training webinars. Through these experiences I have sharpened my sustainable energy expertise, gained contextual knowledge, and refined my coordination, communication, and teamwork skills. I look forward to utilizing these invaluable insights and skills to meet the region's immediate and future energy needs.
TOPICS:
SHARE: