A Step Forward: My Internship Experience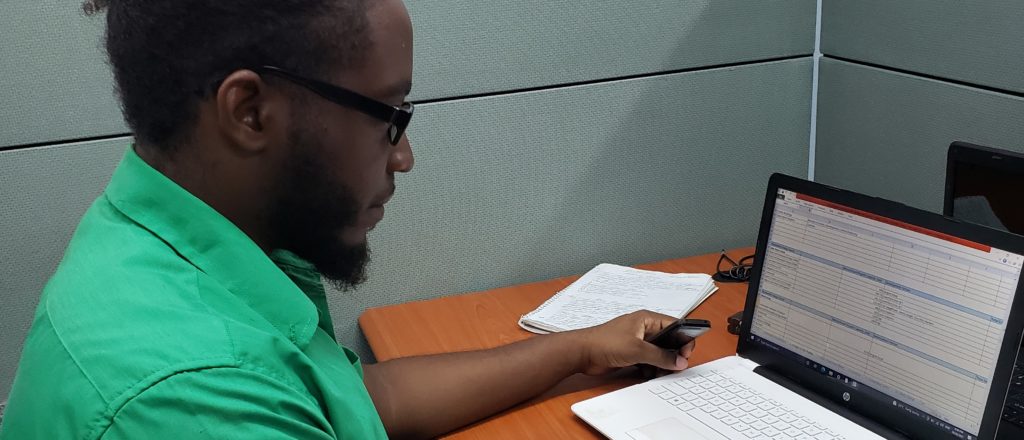 By Dishawn Nation
It was just the beginning when I decided to pursue further studies in the field of electricity where I enrolled at the University of the West Indies, Mona Campus. Within the last four years I have carefully sought out opportunities to work in renewable energy internships which provided me with valuable experiences in areas such as electricity and renewable energy project management. However, it was only through a suggestion made by my professor which led me to discovering the 2021 Energy Data Collection Internship by the Caribbean Centre for Renewable Energy and Energy Efficiency (CCREEE). Initially, when this opportunity first came to my attention, I was forced to reject it due to other challenges I was facing with school, it seemed as though I would not have been able to manage working while finalizing my university degree. Thankfully, the application deadline was extended and I was inspired by a colleague currently interning at the CCREEE to apply. I figured at that point that God was giving me another chance to take this leap of faith. I applied and was successful.  
It was truly a blessing to be granted the opportunity to work remotely for such a prestigious organization. From the comfort of our homes, each intern was assigned to their relevant CARICOM country tasked with collecting electricity and transportation data whether by online research or engaging with organizations for specific data. However, due to the effects of the COVID-19 pandemic, the likely-hood of potential interactions with stakeholders were significantly lessened so alternative methods of collecting data were used. Even so, the use of online communication resources were what made this internship a success, but it was no easy task. Although sincere efforts were made to contact persons in varying organizations to request data, the challenge was not just the means by which the data would be requested but also the willingness of these organizations to share requested data in a timely manner. With the assistance of online resources and collaboration with my supervisor, most of the data was acquired without many engagements. 
Some major events which were discovered included the unfortunate decommissioning of the Wadadli Power Plant in September 2020. This plant comprised of a total of six generators up until recently before decommission, only two of these engines were functional. However, these two generators could not have efficiently supported power generation as many power outages were the result of lack of adequate support and the power plant was then soon left with one engine. Nevertheless, this circumstance has also proven to be a blessing as this major closure supports the Government of Antigua and Barbuda's energy goals of reducing CO2 emission by achieving 100% renewable energy generation in both the electricity and transportation sectors, by 2030 and 2040 respectively.  
The weekly meetings held on Mondays sought to engage all of the CARICOM interns in sharing each of our substantial updates made regarding improvements in collection efforts and informative discussions in dealing with challenges faced. All in all, this internship opportunity has opened doors for many other opportunities through connections made with stakeholder organizations and vast knowledge gained through collecting the technical data. These Energy Report Cards – as a part of the efforts to improve the availability of data – will continually be used by the general public and potential investors wishing to support the common goal of transitioning to cleaner, greener energy production in the Caribbean. 
TOPICS:
SHARE: