The Chosen Path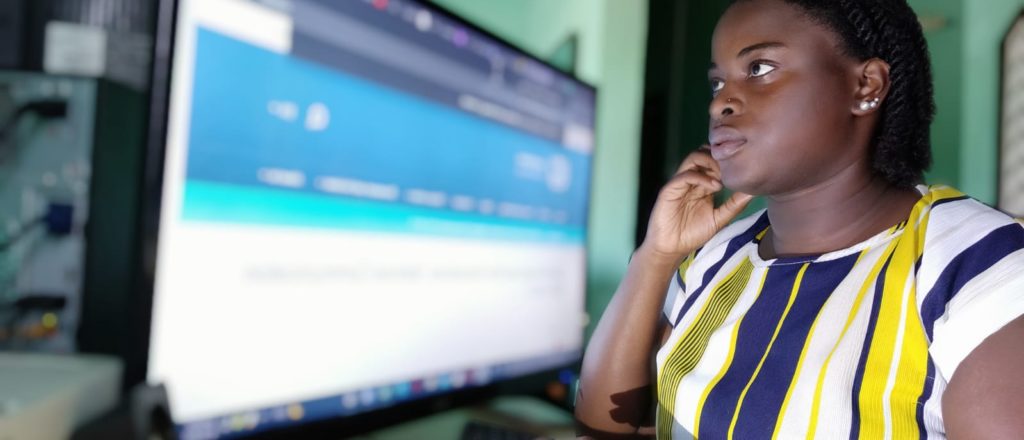 By: Rebekah Dennie
When you are on the right career path, the confirmations are endless. I believe the CCREEE internship was waiting for me. When the advertisement for the internship reached me, there was an extension given for the submission of interest. In my mind I said "Hello Dear, I see you, you see me?". A week later I was selected for the internship. This internship experience was impacted by the obvious, come on you can say it with me, "Covid". As such, if you never knew your way around "Microsoft teams", "Google Meet", "skype" and the like I am sure you learnt during this internship. Covid has inconvenienced yet promoted convenience.
As a data collection intern, I expected naturally to "collect data". However, the experience was more deep-rooted than that. Over the past two months, I have developed a greater understanding of the role stakeholders play in the energy sector within my country, St. Vincent and the Grenadines. And retaliated the importance of a systematic cohesive database for the energy sector.   Moreover, the need to invest in the energy sector is as apparent to me, as the limitations and gaps affecting the sector. Nonetheless, my journey fostered an appreciation of the work that is being done in the energy sector.
Likewise, I want to do my part, I want to help manage the earth and its resources. Unfortunately, we aren't living in a multiverse universe like the TV series "The Flash". There isn't an Earth 2. The only option we have is to take care of the Earth we have. I am hopeful for the future in the energy sector and I am hopeful about the future of my country and Caribbean Region. This internship in itself screams hope, we, interns reflect the youth population with an interest in this field. "We are the future!"
Looking back, I can see now that various interactions and experiences has molded and guided me to where I am today. As a teen I realized I had an interest in the environment. I joined the "Caribbean Youth Environment Network-SVG Chapter" wish grew my interest into a passion to become a change agent. Fast forward to 2021, I am finishing up a Masters' Degree in Disaster Risk Management and Climate Change. With goals to pursue a PhD in Climate Change and Sustainable Development and open an Enterprise that specialize in Climate Change. The ultimate goal is to be a Climate Change specialist within the Caribbean region.  I have faith that my future is bright, brighter than "LED lights" ( <- did you like my pun? J).
TOPICS:
SHARE: