That Girl Is An Engineer: Perceptions vs. Reality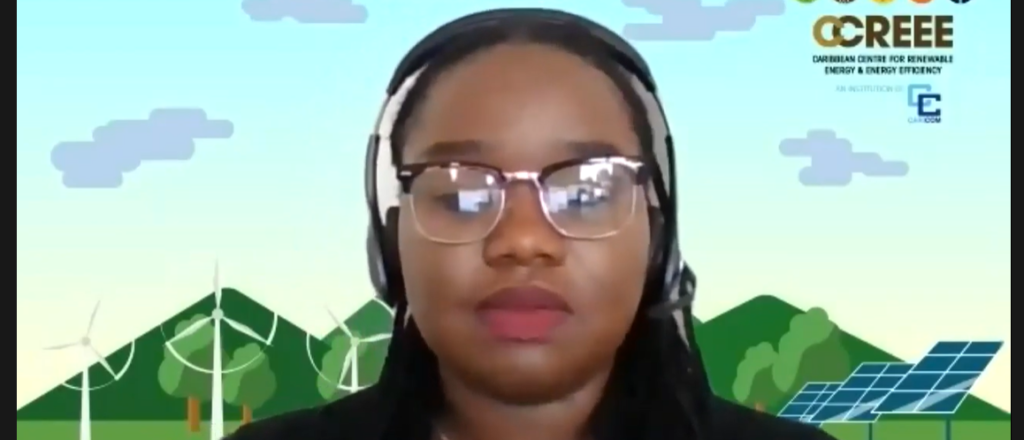 By Dana Lawrence: Energy Systems Engineer Intern – Demand-Side
"We tend to get what we expect."- Norman Vincent Peale   
Have you ever had a dream; this perfect picture in your mind of how things are supposed to be? ……then BOOM! You wake from your dream to realize that it is not everything you thought it would be. It is true that some people get what they expect, but the truth is that in some cases, the stories don't have the 'happy endings'.                                                                                                                                                                                       
When I got a 'Yes' from the CCREEE as the Energy Systems Engineer Intern with focus on the Demand-Side, I created a mental list of my expectations. I spent hours imagining how it would all play out. I packed based on my expectations. There were more jeans than heels and skirts. Not for one moment did I expect to spend much time in the office space. For me, engineers engaged in lots of field work, wearing hard hats, boots and vests and I would not miss out on such opportunities. I expected to have a mentor under whose tutelage I would be able develop my technical and soft skills. I could not wait!
The measure of intelligence is the ability to change." ― Albert Einstein
Even though I was quarantined for a week, it was only when I was able to go outside that it came to me- my new reality. The pandemic had ushered in a new normal and a new way of living. I found myself wondering if this experience would mirror that of my final semester- countless online meetings and limited interactions.
"A good first impression can work wonders"- J.K Rowling.
I was extremely excited to meet the team- the experts of the CCREEE. On my first day, I was introduced to everyone and I was pleasantly surprised at the diversity and expertise within the team. There were experts in energy efficiency, renewable energy, finance, communications, administration and gender. Each individual represented a dimension within the energy space.  It solidified my philosophy that success requires collaboration and integration. I appreciated the team check-ins and the fostering of an environment of camaraderie. Through my interactions, I was able to learn about several cultures within the region.
Experience is the teacher of all things- Julius Caesar.
At the CCREEE, I was assigned a great mentor who has not only guided me but one who also encouraged and supported me stepping outside my comfort zone- growth does not live there any way!
From the very beginning, I had to do presentations, research, collaborations and technical tasks. This has given me much insight into the true making of an engineer and a professional. I have learned that being able to communicate and engage others effectively plays a major role in my reach and impact. Also, my presence and contribution at meetings are not only helpful but builds team spirit. Many people I have had the pleasure in meeting, I would not have been able to do so without this opportunity. CCREEE's relationship with various partners has also shown me that teamwork is a valuable asset that when employed effectively can yield amazing results.
As this internship progresses, I expect to keep learning, keep growing and keep developing because… "When you are in alignment with the desires of your heart, things have a way of working out"- Iyanla Vanzant.
TOPICS:
SHARE: