Passion, Purpose, and Progress: My Internship Experience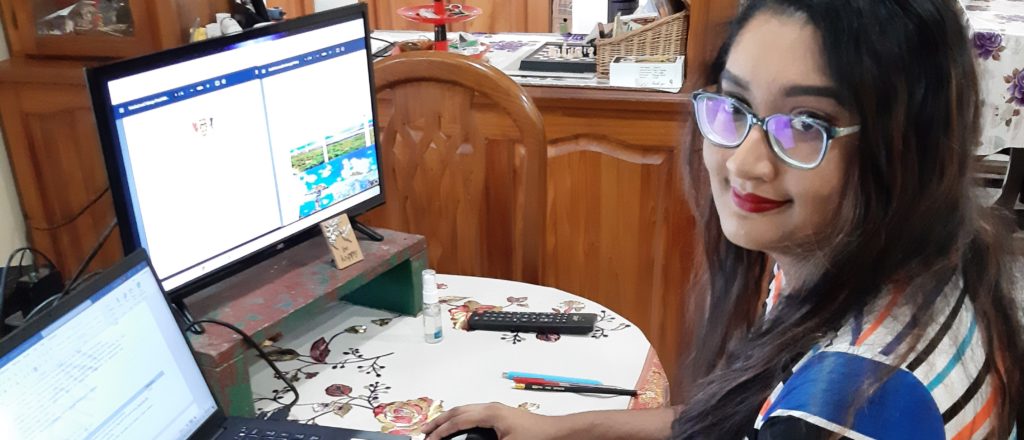 By: Nalini Dookie
It is said, "Purpose is the reason you journey, while passion is the fire that lights your way."
While applying to the CCREEE, I thought carefully about why I want to be a part of the organization. Questions encircled, "What could I contribute to this organization?", and also, of equal importance, "What positive impact can I, as an intern, make there?" The answers came to me effortlessly as my personal and professional goals seemed to be aligned with two of CCREEE's strategic programmes; energy access and knowledge management.
Did you know that although most of the Caribbean has access to electricity (over 90 %), there are still households in deep rural areas without a twenty-four-hour electricity supply? Who would have thought so, especially in this time of the relentless COVID-19 pandemic, where the school curriculum and even jobs have been transitioned into the online environment, requiring electricity to power our electronic tablets, laptops, desktops, and internet modems? The reality is that the need for universal access to electricity is present and should be addressed urgently. I learnt that CCREEE is working to find creative solutions to these challenges.
Furthermore, as a Master of Philosophy Student (MPhil) in the Physics Department at the University of the West Indies, St Augustine Campus, I recognized the need for sustainable energy development in Trinidad and Tobago and the wider Caribbean. I was aware of the challenges in assessing the path towards a universal and sustainable energy landscape due to limited access to necessary reliable data and financial support. My passion has been working on sustainable development projects that can be impactful to Caribbean society. One such project, which I have been working on, includes analyzing utility-scale solar pre-feasibility in Trinidad and Tobago. Energy and economic scenarios such as this provide key information that can feed into investment considerations and project development, increasing the drive for the successful integration of renewable energy resources into the electricity sector. Hence, I was most ecstatic when I was accepted for the remote internship.
Through CCREEE, I became immersed in the Caribbean's sustainable energy development sector. As the Knowledge Management Intern, I was afforded the opportunity to work with Ms. Cherri-Ann Farquharson, Knowledge Management and Capacity Development Expert, and other regional stakeholders in the analysis of the state of sustainable energy in the Caribbean. Through this, I became further sensitized to the unique challenges faced by each island in transitioning their energy sectors into greener and more independent ones. Although each island has individual renewable energy targets, the supporting policies, guidelines, and legislations are at different stages of development. In addition, the development of the island's electrical infrastructure and overall energy development are affected by climatic threats and natural disasters annually. By evaluating the circumstances surrounding each island, it was found that these areas may benefit from additional support. This information can be applied to assist each island in improving their renewable energy capacity, improving their resilience to climatic threats and natural disasters, and simultaneously supporting universal access to electricity.
My experience with the CCREEE surpassed my expectations and provided me with the opportunity to grow professionally and personally. The projects complemented my area of study. My project management skills, research, and analytical skills were sharpened and refined. I formed new relationships with colleagues of diverse backgrounds. I learnt a lot from team members who worked cohesively together. I am most grateful to be afforded the opportunity to be a part of the CCREEE Team.
TOPICS:
SHARE: