Remote Work in the Renewable Energy Sector: My Internship Experience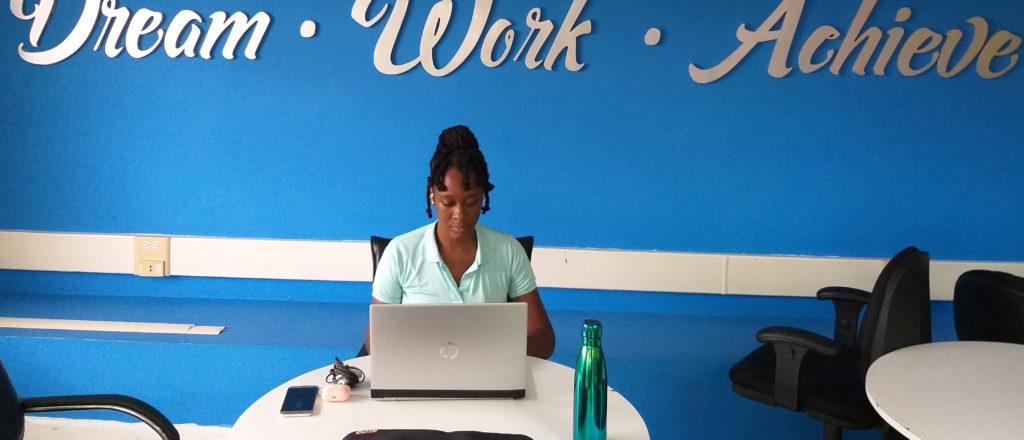 By: Tamaira Rowe, Barbados
"Seize every opportunity and make it great, for today is your opportunity to build the tomorrow you want!" 
The above quote aptly summarizes my experience thus far and my reason for applying to be a Data Collection Intern at CCREEE. As an Environmental Studies Master's student, I was certain that this internship would be beneficial in expanding and upgrading my knowledge of renewable energy, given CCREEE's ongoing efforts to continually be a knowledge base for renewable energy in the Caribbean. Further to this, I saw it as an opportunity to engage with key stakeholders in the energy sector in my country, Barbados, to understand what influences their renewable energy mandates, projects that have been successful and the challenges that have to be overcome in the renewable energy space. I was enthused to explore my role as a renewable energy researcher and see where and how I fit, to better understand how to drive renewable energy initiatives forward.
Firstly, meeting with my supervisor and the CCREEE team was a pleasant experience. There was willingness from both to assist me in fulfilling my roles, clear communication channels were established immediately and goals outlined. What I also love about the internship is the flexibility allowed by my supervisor. In a world engaging in more remote work, it can be hard to strike the balance of meeting too frequently or meeting too little. In the end, we went for a more modern, needs-based approach, where clear, weekly goals were established via an online meeting and any subsequent meetings were based on availability, pace at which data was being received from stakeholders and any queries which I might have in order to complete the weekly tasks. This has so far allowed me to further improve my independence when completing tasks and also get better at understanding when to ask for assistance.
One of CCREEE's core mandates is to be a repository for renewable energy data as well as to provide quality education and training about different areas of focus within the renewable energy space. I was pleased that these efforts extended to the internship program. During our weekly update meetings, we have been introduced to varying aspects of renewable energy from different CARICOM member states, delivered by experts in their field. This has allowed me to get a better scope of what renewable energy targets and initiatives look like not only for Barbados but for others in my Caribbean Community. Further to this, having to engage with stakeholders has been rewarding. I gain a better understanding of the type of data that is useful, how it is being collected and where to find it.
Nothing is without its challenges though. The pace at which the data needed is gathered can be quite slow because understandably, stakeholders are often businesses who simultaneously have other priorities at the time you're undertaking data collection. It is important to be patient yet tenacious. In some instances, some of the data required is not tracked. Of course, in order for relevant renewable energy policies to be written and investments into renewable energy projects to become more of a reality, we want data driven decisions. I've learned there is need for better collection methods and also people to collect such data, which has now further fueled my ambition to become a researcher. Overall, my CCREEE internship has been a rewarding experience, allowing me to network with those across varying sectors and guide my career paths.
TOPICS:
SHARE: