PPF Proposal Writing Training Seminar
Monday 28 Mar 2022, 9:00 AM - Wednesday 30 Mar 2022, 12:00 PM
TBD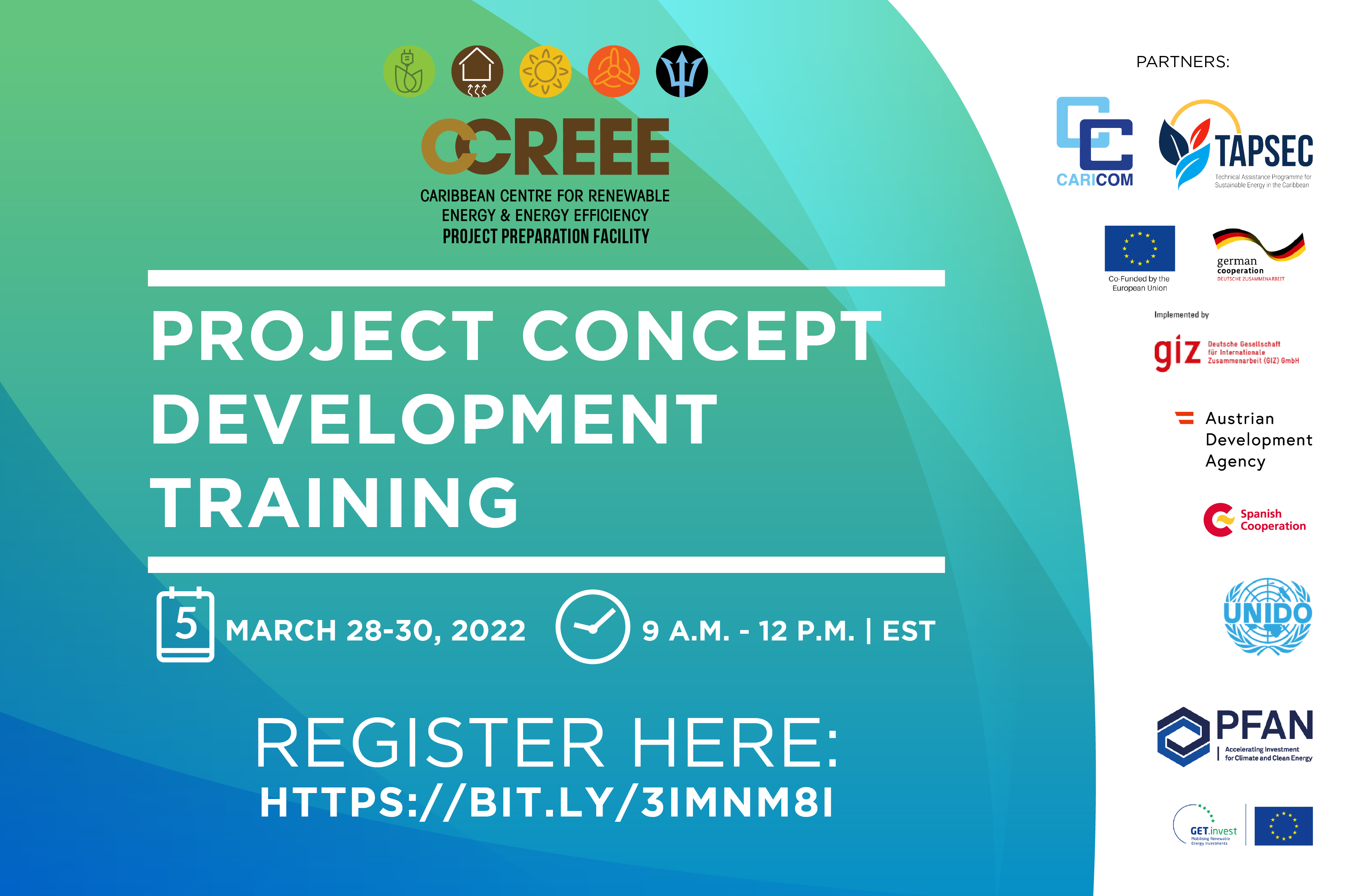 Background 
Despite the abundance of sustainable energy opportunities in the Caribbean region, the rate of implementation of renewable energy and energy efficiency projects falls below national and regional targets. One of the key challenges responsible for this is the lack of expertise to prepare project documentation that enables access to technical assistance and project financing.  
Hindered by this challenge, companies and organizations in the region are not able to profit from the economic, social, and environmental benefits offered by sustainable energy.  
Objective 
This training aims to build capacity among Caribbean project proponents by equipping them with the knowledge needed to develop high-quality sustainable energy project concepts and proposals.  
Target Audience 
The training is particularly geared towards project owners and developers engaged with early-stage projects. It will be interactive and practical, guiding participants step by step through a project concept template. By the end of the training, participants will be edified on how to structure a project concept document, articulate their plans, and highlight their projects' value.  
Participants will also be introduced to the opportunities offered by the CCREEE Project Preparation Facility (PPF) and its partners for technical and financial project support. 
About the PPF 
The CCREEE PPF aims to support the development of bankable renewable energy and energy efficiency projects. The facility offers technical assistance, advisory services, and financial matchmaking to both the private and public sectors. The facility commenced its operations in November 2020. 
You can learn more about the PPF by visiting www.ccreee.org/ppf. For any additional information please contact ppf@ccreee.org.  
To register for this training, please follow the link below:  
TOPICS:
SHARE: