Caribbean Sustainable Energy Forum (CSEF)
Monday 22 Nov 2021, 12:00 AM - Thursday 25 Nov 2021, 11:59 PM
TBD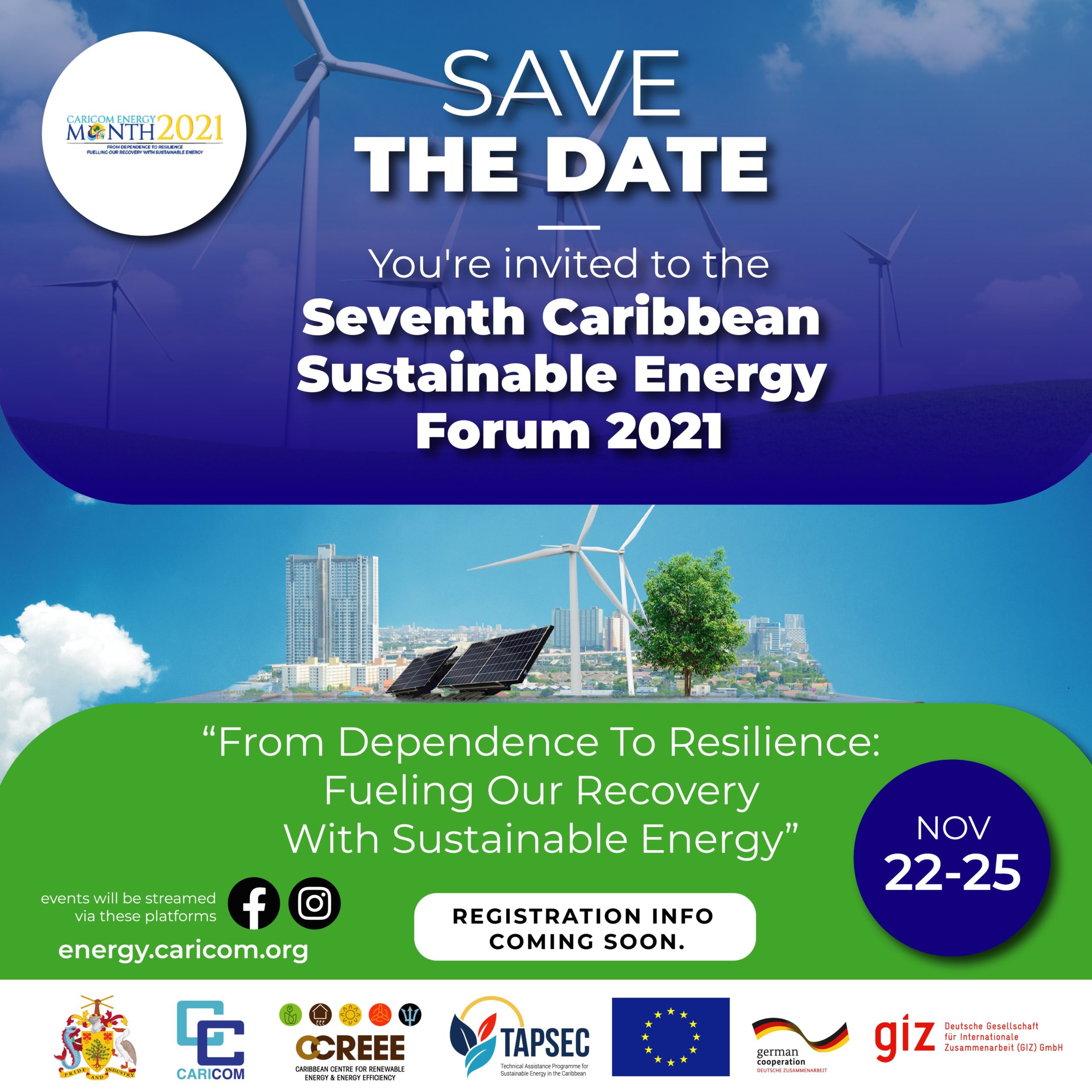 This year, the seventh Caribbean Sustainable Energy Forum (CSEF) – hosted by the Caribbean Community (CARICOM) Secretariat and the Caribbean Centre for Renewable Energy and Energy Efficiency (CCREEE) is being held. As the region celebrates CARICOM Energy Month, under the theme "From Dependence to Resilience: Fueling our Recovery with Sustainable Energy, CSEF provides a forum for stakeholders in the energy sector to discuss all matters energy related.
CSEF will feature a number of events including a business-to-business networking event and will run over 3 days from 22nd November 2021.
All events will be accessible via CEM's virtual platform. Register below to attend.
TOPICS:
SHARE: