Capacity Development Session: Integration of Hydropower
Thursday 25 Feb 2021, 10:00 AM - 12:00 PM
TBD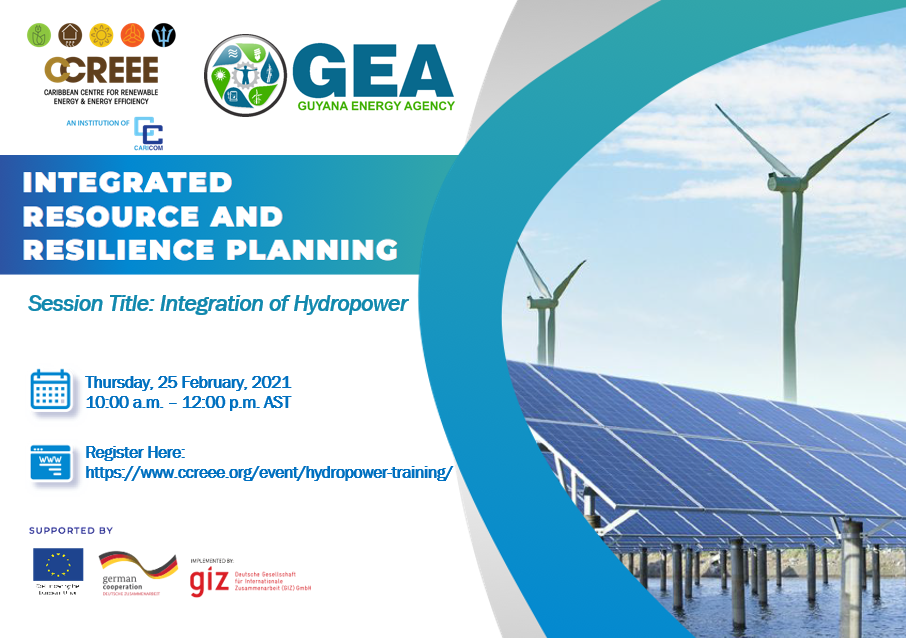 The Caribbean Centre for Renewable Energy and Energy Efficiency (CCREEE) invites colleagues from utilities, regulatory bodies and regional universities (lecturers and graduate students) to join us for a capacity building session focused on the Integration of Hydropower on Thursday February 25, 2021.
Prerequisites: BSc in Engineering/Relevant Discipline, or Experience in the Energy Industry
Course Learning Outcomes: Considerations for assessment, installation and integration of small hydro
Course Content: Feasibility assessments of site for installation of small hydro and the integration of hydropower with the grid
Course Length: 2 hours (10:00 a.m. – 12:00 p.m. AST)
This session is being provided through our Thematic Hub, the Guyana Energy Agency.
Please register here for this training opportunity.
TOPICS:
SHARE: