Don't Just Set Goals, Pursue Them and Transform Your Vision into Reality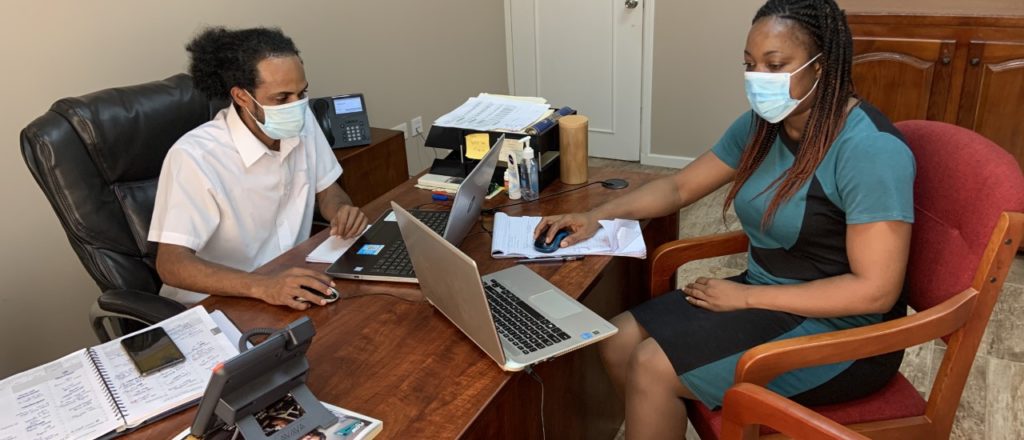 Author: Anesia Peters
Country: Grenada
Just like that, I landed myself an internship opportunity at a regional organization. I did it, and so can you. It worked for me by following these two easy steps:
Step 1: Keeping abreast with the world of science locally, regionally and internationally. By so doing, I was able to learn of potential opportunities.
Step 2: Daring to try, that is taking the big step to apply for the available position of intern at the regional organization, The Caribbean Centre for Renewable Energy and Energy Efficiency (CCREEE).
When I came across the CCREEE advertisement for interns for the Data Collection Internship, I was thrilled and optimistic that I would be successful with my application as my qualifications and skills matched the job requirements posted. My main goal for applying was to utilize my professional skills and competencies, driven by my love for scientific research and learning to contribute to the work of The CCREEE; while broadening my professional scope.
As the good old proverb says "strike while the iron is hot". I immediately envisioned this intern position as an opportunity to apply the theoretical knowledge that I acquired in my graduate studies to a practical setting. In addition, I saw this as an opportunity to capitalize on building my professional network, and improving my resume with professional experience. Moreover, I saw it as an opportune time to learn from and work with others while gaining professional feedback from experts in the energy field.
One can just imagine how elated I was when informed of my selection by a regional organization for this intern position. I saw it as the reward for my action and focus. At that moment, I realized that an opportunity I have always hoped for was now becoming a reality. My tasks as intern involved data collection, data analysis, reading organizational and professional materials, conducting interviews and generating scientific conclusions. I had an extremely rewarding and fulfilling experience working with professionals in the energy sector in Grenada and I must admit that my supervisor and work colleagues provided me with a comfortable working environment, which made my stay welcoming and enjoyable.
Some key qualities that were required of me throughout my internship were my strong interpersonal skills, my ability to adapt to a new environment and my ability to be receptive to new concepts. In the twinkling of an eye, my internship has ended but here I am feeling a sense of euphoria and great accomplishment having acquired additional skillsets and experience. I developed a greater appreciation for energy and the energy sector in Grenada and I am now at a vantage point to position myself to gain employment in the field.
This internship experience has really reinforced in me the importance to be focus driven, with the right attitude. One should never underestimate their abilities and potential as everything one desires can become attainable by finding the right avenues to tap into. There is only one thing standing between you and the next opportunity and that is YOU. So, don't just set goals, pursue them and transform your vision to reality.
TOPICS:
SHARE: