4 Things the COVID-19 Pandemic and The CCREEE Internship Taught me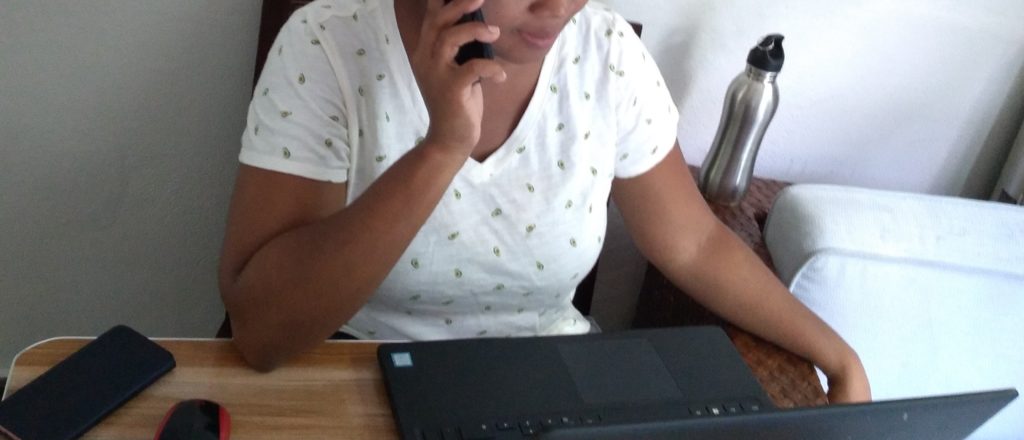 Author: Beana Joseph
Country: Saint Lucia
Surprisingly, as an Environmental Science and Sustainable Technology graduate from The UWI (Go Pelicans!), it is quite difficult to gain experience/knowledge in your field of study as I am either too qualified or still under qualified. Therefore, the CCREEE internship granted me the opportunity to gain insight into the energy sector in Saint Lucia and the wider region. During this experience, I acquired a wealth of knowledge. Here are four main ones:
The Pandemic Increased Communication Productivity
Though the pandemic affected millions of lives whether indirectly or directly, and my heart goes out to them, it did solve some pre-COVID-19 issues. Previously working in the environment/climate change sector for a small stint, I knew that arranging meetings or visiting companies may prove to be futile. These same contacts may be held up in other meetings or away from the office when you do arrive. Phone calls would be placed on hold and emails would be responded to in a week's time. The pandemic changed this: emails and telephone were the primary mode of communication.  Emails that would be answered in 10 days were answered in 2 hours. Calls that were placed on hold became obsolete and answers were received quickly.
Saint Lucia's COVID-19 Situation is one of the Best and we are Quite Lucky
Every week, a virtual call was held amongst all the interns, supervisors and the CCREEE team. There, you learnt of other intern's updates: their country's COVID-19 situation and other difficulties that they might be facing. After hearing each country's update, I came to the realisation that we in Saint Lucia are really blessed. While other countries were in lockdown, Saint Lucians were busy debating whether we should remove the restrictions on the transportation sector and revoking the state of emergency due to the few cases and high recovery rate.
Fossil Fuel Transportation Should Really be a Thing of the Past
While we were on lockdown for one week and curfew for a few weeks, the air quality increased drastically. The release of car exhaust and jet exhausts were down to a minimum. More stars were seen at night, you felt like you could breathe easier. Although Saint Lucia's air quality index was originally higher than many other countries, everyone witnessed change in the environment due to the reduction in emissions.
The Renewable Energy Division (of only 3 persons!) works hard to source funding, draft proposals and then implement projects. Many buildings are being retrofitted with energy efficiency lights. Others have photovoltaic (PV) systems and we have our own solar two double electric vehicle (EV) carport [that means we can charge 4 EVs at the same time]. We as individuals now should do our part. There are many incentives such as duty exemptions for the importation of EVs (electric vehicles) and energy efficiency appliances. What's stopping us? It is often said that persons need to see something to believe it. The pandemic proved to us that a reduction in emissions does show an increased quality in the environment.  Let us make this reduction in emissions a permanent thing!
CARICOM Still has a Long Way to go for Full RE Dependency
Being part of the CCREEE Team, I was granted access to experts, young professionals and organisations within the country and by extension in the region. The knowledge received was outstanding, but disappointing. Disappointing to know that we as a Caribbean region have not realised that unity is our future. Developing strategies together, seeking funding together, assessing our RE potential together will help reduce risks and costs, assist disadvantaged countries, and ensure that we are all on the same level: earnestly seeking full RE dependency.
CCREEE internships have shown that sharing experiences, knowledge and difficulties can sharpen us as a region and build our resiliency. Some interns asked questions that I did not know I needed the answer to. Some interns answered questions that I was mulling over in my mind. Our Caribbean region is too small and vulnerable for us to be independent of each other. Let us come together, put our amazing and talented experts together to form a pathway that every Caribbean country can identify with. CCREEE is paving the way; let us join the cause as well!
TOPICS:
SHARE: