Regional EV-Lution III
Friday 25 Nov 2022, 10:00 AM - 2:00 PM
The University of the West Indies, Mona, Kingston, , Jamaica
Test Drive Registration Coming Soon!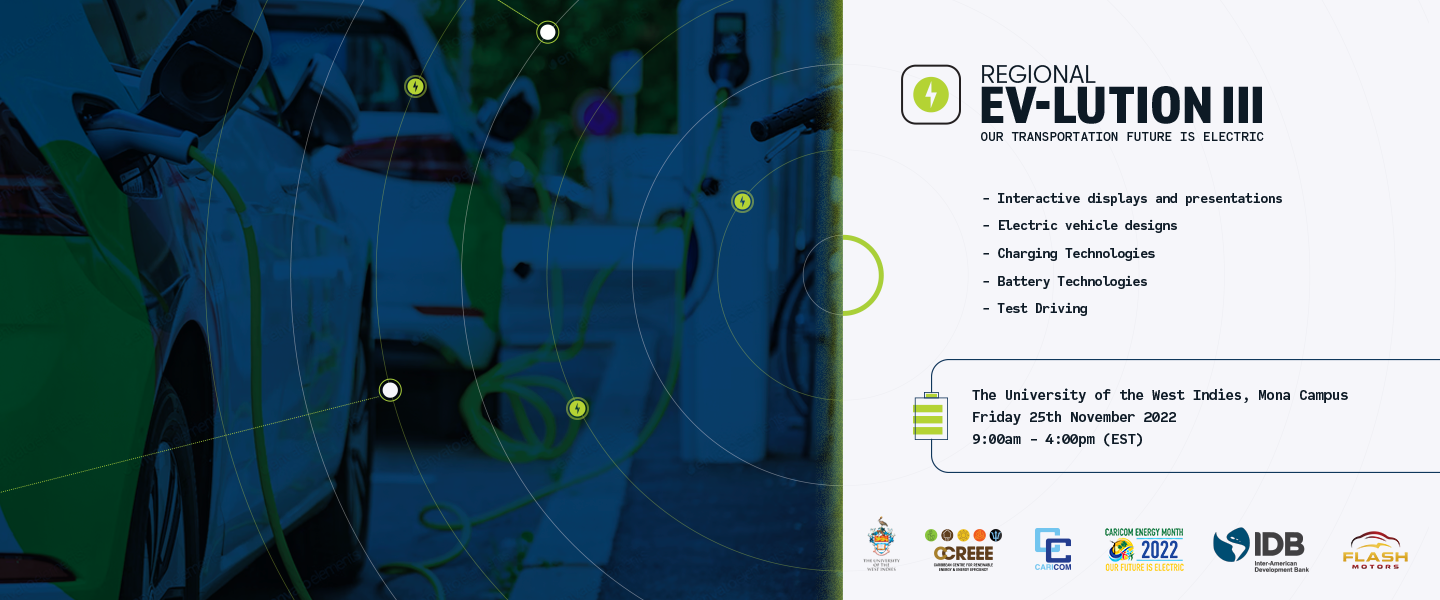 The Regional EV-lution III Electric Vehicle Expo scheduled for November 25, 2022 at the UWI Mona Campus under the theme "Our Transportation Future is Electric" is a flagship event being hosted by the CCREEE as we seek to promote EV adoption and through capacity building, policy engagement and supporting infrastructure. The expo is an information sharing and awareness raising event for which the primary objective is to increase public knowledge and understanding on Electric Vehicle technologies and their cost benefits, including their potential role in the sustainable energy future for the region.
The expo will provide an opportunity for targeted stakeholders, as well as the participants from the general public, to interact directly, through test driving and other hands on activities, as well as virtually, through video presentations and animations, with electric vehicle and charging technologies.
Participants at the expo will learn about, inter alia:
Electric vehicle designs, to include details on engineering and performance trends for electric motors and power electronics;
Charging technologies, to include electricity supply (charging) technologies and interfaces for fast charging;
Battery technology and applications, to include disruptive steps in battery technology development and trends; and
Cost and performance trends, to include improvements in range and other comparative indicators relative to other propulsion technologies.
The plans and strategies in place to support EV adoption across the region
Indoor Booths:
Booth 1 – Island Traffic Authority
Booth 2 – Evergo Jamaica
Booth 3 – Jetcon Corporation
Booth 4 – UWI Mona
Booth 5 – Tropical Mobility / Tropical Renewable Energy
Booth 6 – Jamaica Electric Vehicle Association (JEVA)
Booth 7 – Secretariat
Booth 8 – Audio Visual Centre – UWI TV and Sparkles Production
Outdoor Booths
JPS
Newstalk 93 FM
Stewarts Automotive
Flash Motors
ATL Autobahn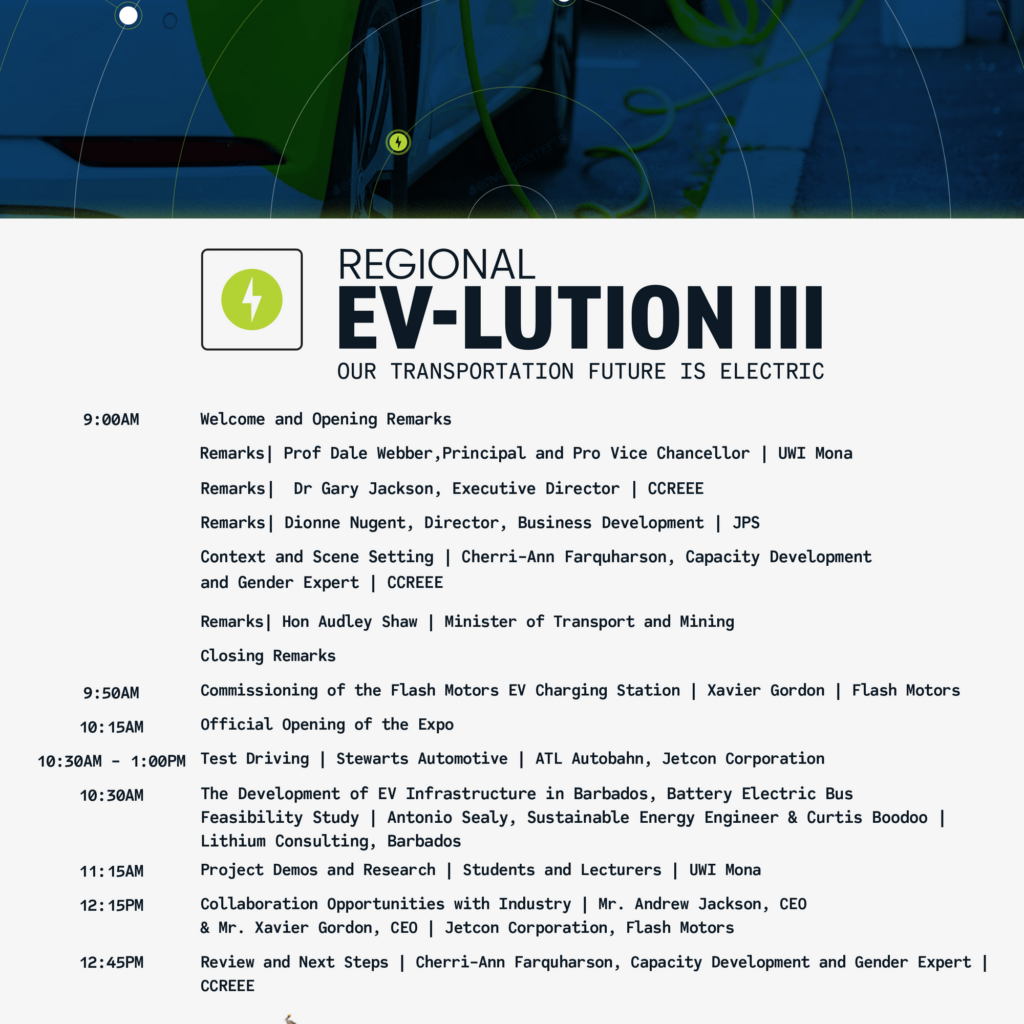 SHARE: