PPF Information Session: Financial Institutions & Regional Partners
Thursday 4 Mar 2021, 10:00 AM - 11:30 AM
TBD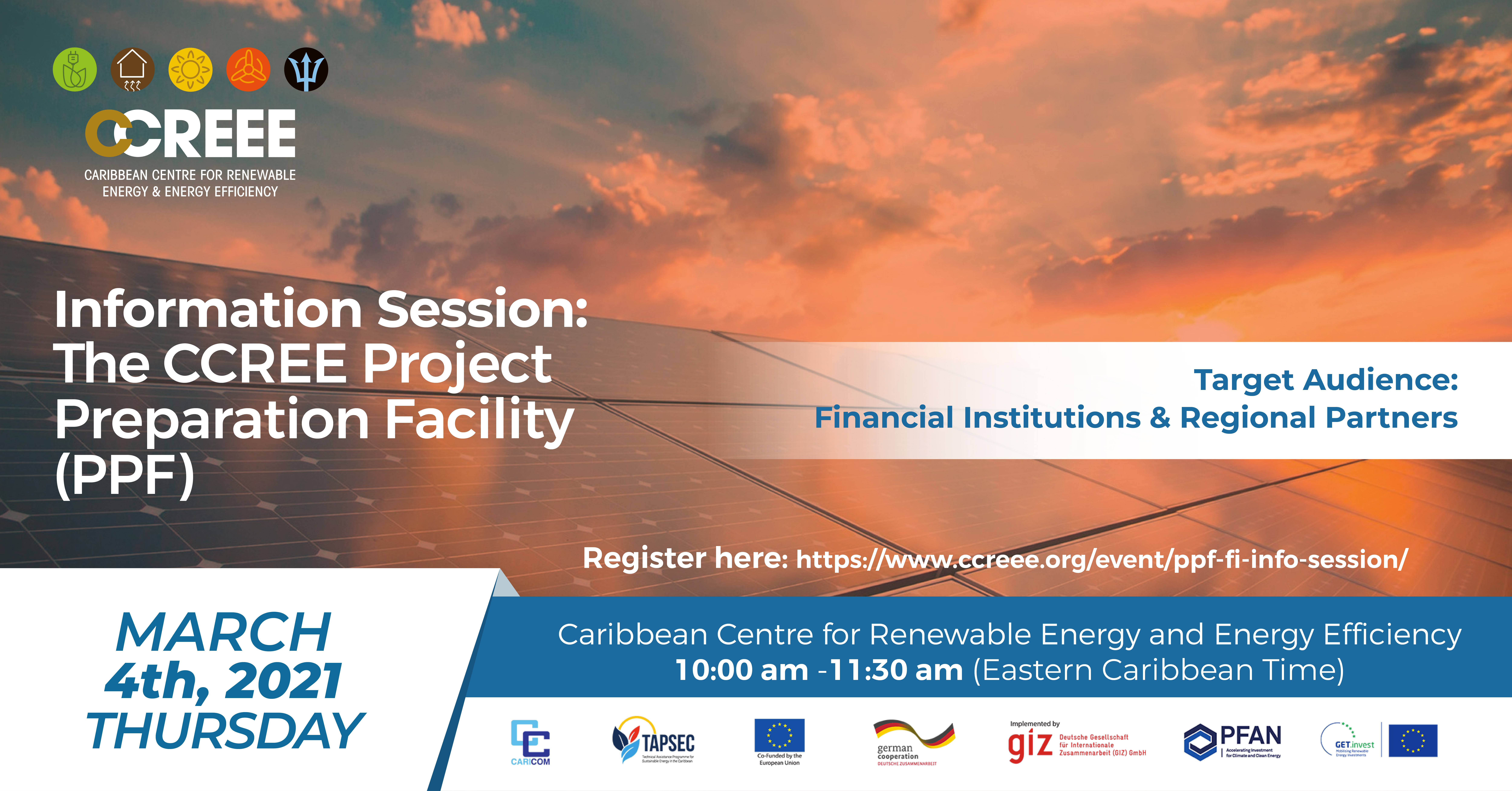 The CCREEE Project Preparation Facility (PPF), launched in November of 2020, is hosting a series of information sessions to inform various groups of potential beneficiaries of the PPF. The second information session will be held on March 4th, 2021 from 10:00 – 11:30 a.m. AST. This event targets financial institutions and regional partners. 
About the Session
The PPF offers a broad range of services to support renewable energy and energy efficiency projects for both project developers and financiers. The services stand to benefit early to mid-stage projects in need of inter alia business plan refinement, impact assessments, and technical studies and late-stage projects in need of financier/investor matchmaking.  
Through this information session, we seek to give an overview of the PPF, highlighting cooperation opportunities for financial institutions as well as key benefits for regional partners' member states or organisations.  
To learn more about the PPF before the information session visit www.ccreee.org/ppf  
How to Join the Session
We welcome participation from relevant representatives within your institution. Kindly register in advance using the link below to access meeting details. 
We look forward to your participation!
SHARE: