CARICOM Energy Month
Tuesday 1 Nov 2022, 12:00 AM - Wednesday 30 Nov 2022, 11:59 PM
TBD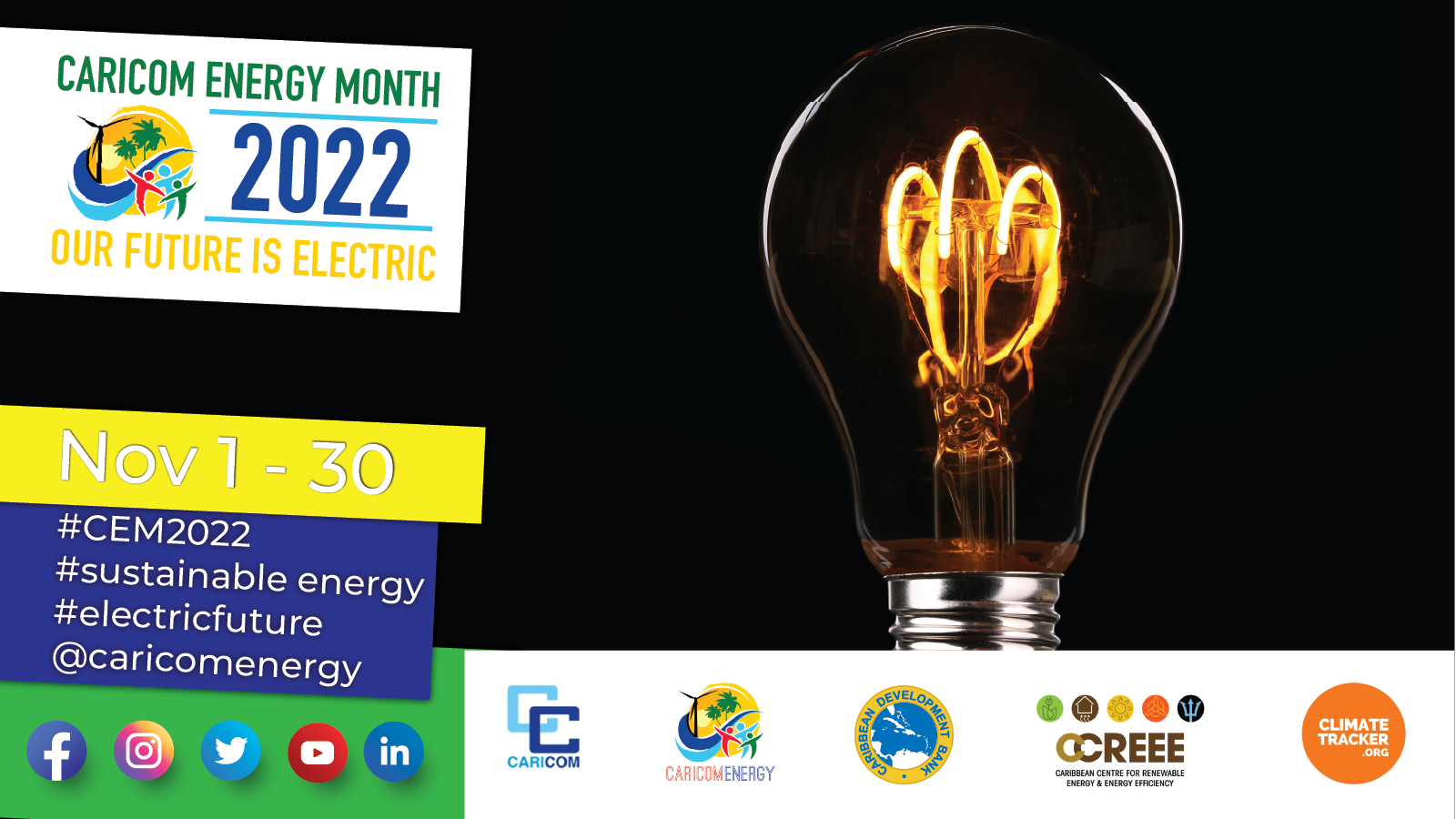 CARICOM Energy Month is here!
This year's theme 'Our Future is Electric' will explore how renewable energy and energy efficient technologies can take us towards a sustainable, climate-resilient future for the Caribbean Community.
For more on the activities throughout November, visit ccreee.org and follow on our social media platforms for coverage of activities and more!
SHARE: