Advanced Dynamics Webinar (Guyana)
Wednesday 28 Apr 2021, 10:00 AM - 12:00 PM
TBD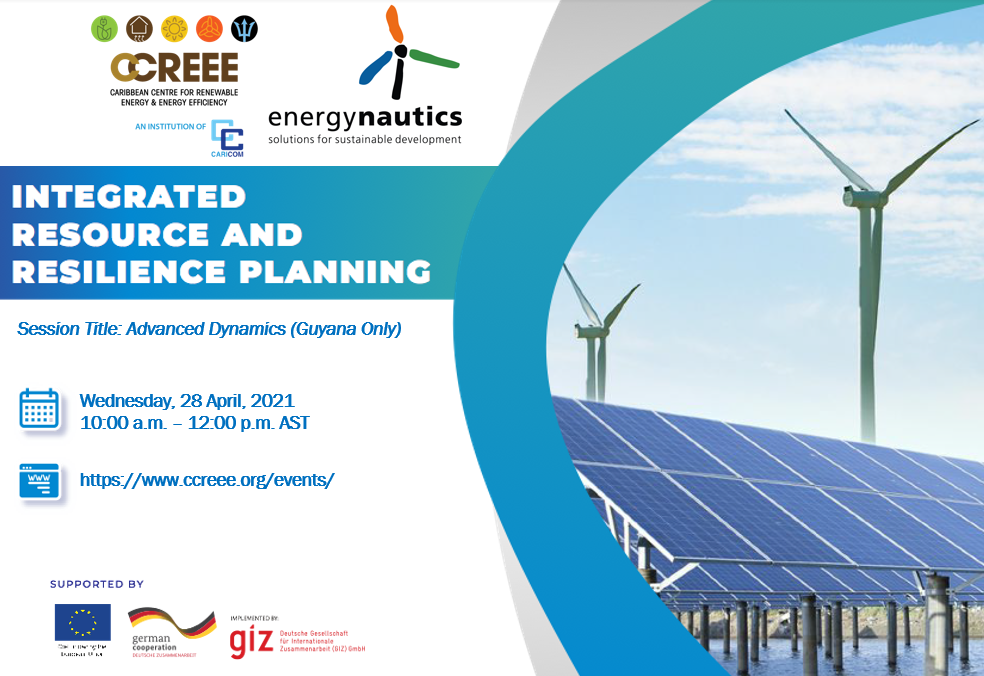 The Caribbean Centre for Renewable Energy and Energy Efficiency (CCREEE) extends an invitation to attend a capacity building session on Advanced Dynamics (for Guyana stakeholders only), to be held virtually on Wednesday, April 28th 10:00am – 12:00 p.m. AST. This will be a hands-on Powerfactory tutorial.
Intended Audience: Utilities and Regulators in Guyana only.
About this series: Planning for the future of the electricity sector requires an appreciation of the technical issues arising from grid expansion with renewable energy integration. As the CCREEE works with stakeholders towards delivering Integrated Resource and Resilience Plans (IRRPs) for countries across the Caribbean, it has produced a series of capacity building sessions designed to address critical elements of the IRRP process. These sessions are intended to build institutional capacity for energy planning across the region.
To stay abreast of future events, please visit Events – CCREEE
TOPICS:
SHARE: