W.I.S.E (Women In Sustainable Energy) Awards
Wednesday 2 Nov 2022, 12:00 AM - Friday 18 Nov 2022, 11:59 PM
TBD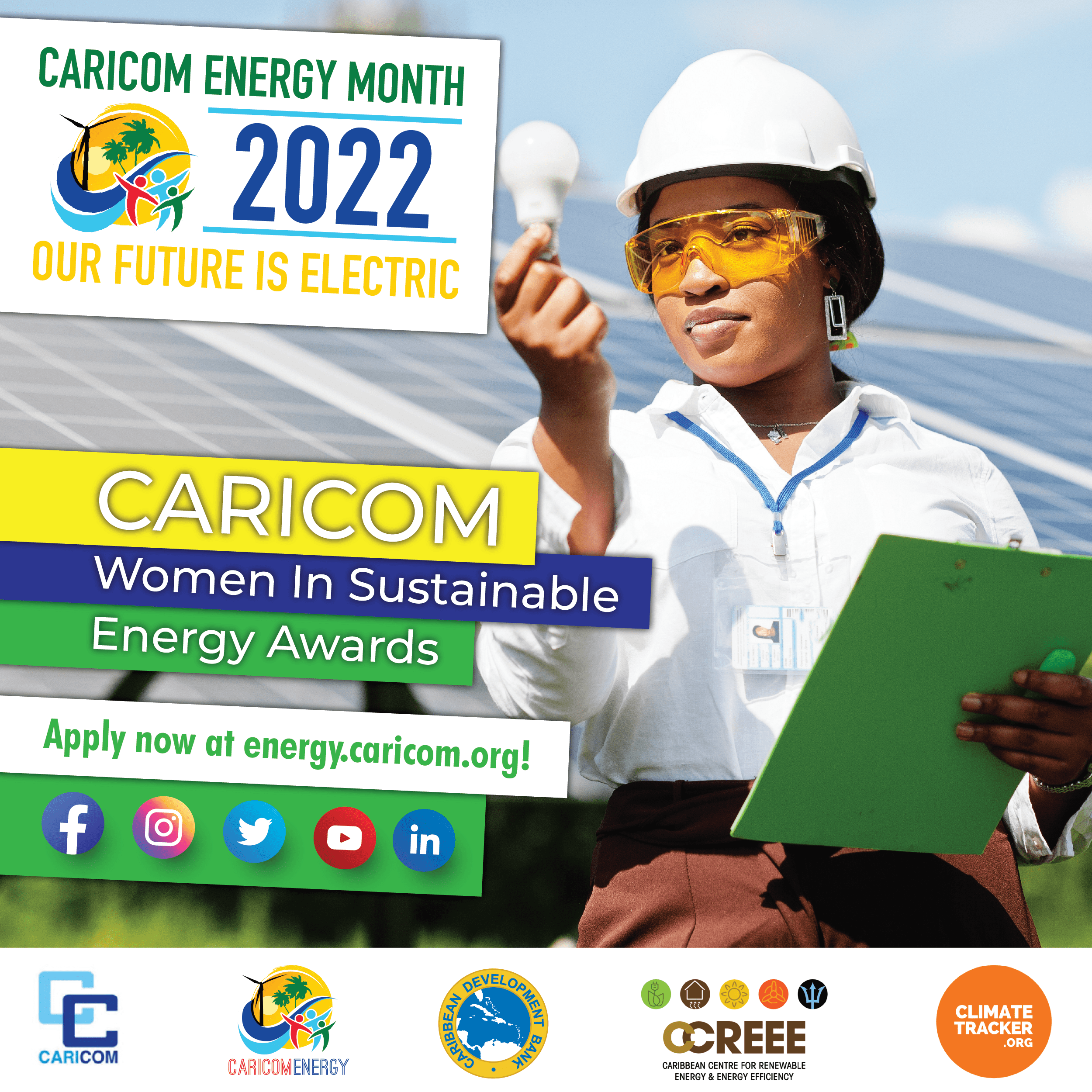 A progressive energy sector is an inclusive one.
Through the inaugural W.I.S.E (Women. In. Sustainable. Energy) Awards, we want to recognise and celebrate those brilliant women who demonstrate dedication, innovation, leadership, and commitment to advancing sustainable energy in the Caribbean.
If this sounds like you or an amazing woman you know, we want to hear those stories!
Nominations opened November 2nd and will close on November 18th.
For more information, please visit energy.caricom.org
SHARE: